Saying that a person has "hepatitis" is like saying that they have a "bad case of fever". The first logical questions is, "What is causing the fever?". So it is with hepatitis. Hepatitis is the result of any of a number of different insults to the liver. It usually refers to liver illness caused by one of several "hepatitis viruses" but can also be caused by other types of infections, by alcohol, by adverse reactions to medications….and the list of reasons goes on. The different hepatitis viruses vary in how they are spread, whether or not they can cause chronic liver disease, the availability of vaccines to prevent them, and the availability of medications for treatment.
Today is World Hepatitis Day. The World Health Organization cites recent estimates that there are 325 million people in the world living with chronic hepatitis with the number of worldwide deaths from hepatitis rivaling those of tuberculosis and exceeding deaths of people suffering from HIV.
Few illnesses lay bare the difficulties of providing medical care in mission countries the way that hepatitis does. The blood tests and imaging studies which help diagnose and stage the various types of hepatitis are often not available. Contaminated food and water, along with difficulties maintaining proper sanitation and hygiene, make hepatitis types which are spread in this way much more common. Hepatitis vaccines are often not available. Medications which now provide hope for treatment of chronic hepatitis in resource-rich countries are out of reach for much of the world. Liver cancers and liver failure from untreated chronic hepatitis are so often a part of the practice of medicine in mission countries.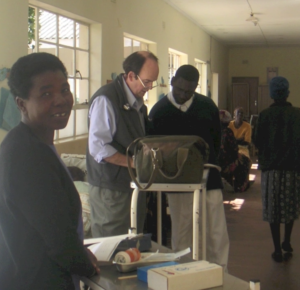 Likewise, few medical problems spur mission doctors to focus on what CAN be done as does hepatitis. Educating patients to properly prepare food and water, in sanitation and personal hygiene, the avoidance of blood and body fluids, and the use of vaccines when available, are all a vital part of preventative medicine in mission lands. Regardless of where in the world you live, the best way to not be harmed by hepatitis is to not acquire it in the first place.
Dr. Tim Cavanagh